Cosmetic Dental Care in Rincon GA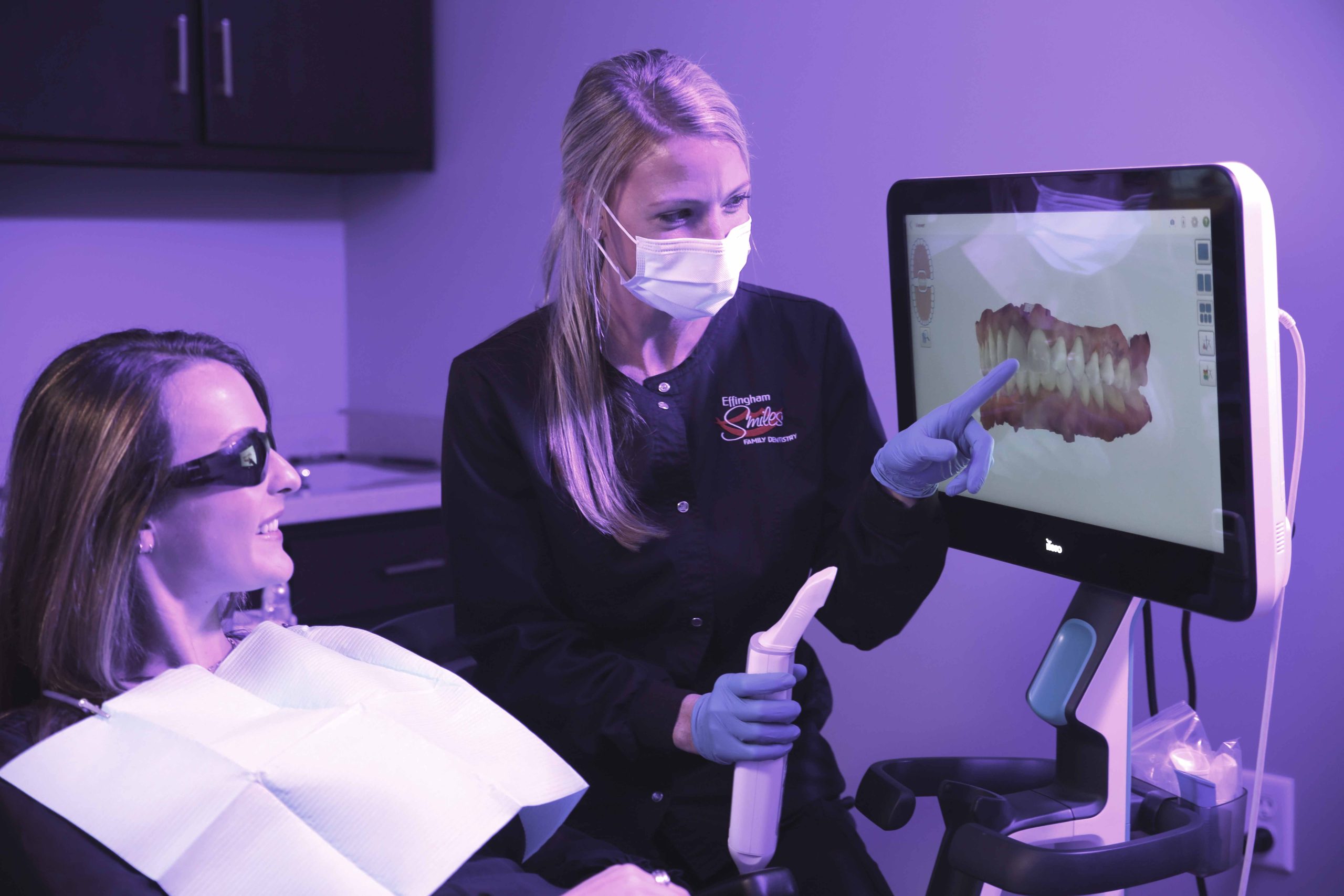 How Effingham Smiles Makes a Difference
Using advanced cosmetic dental treatments and materials, Effingham Smiles Family Dentistry can make a real difference. The skill, experience, and commitment of our practice — using a unique combination of science and artistry — can literally redesign your smile.
Smile now,
Pay-over-time.
Sunbit offers patients a way to split their bill into monthly payments, up to 72 months!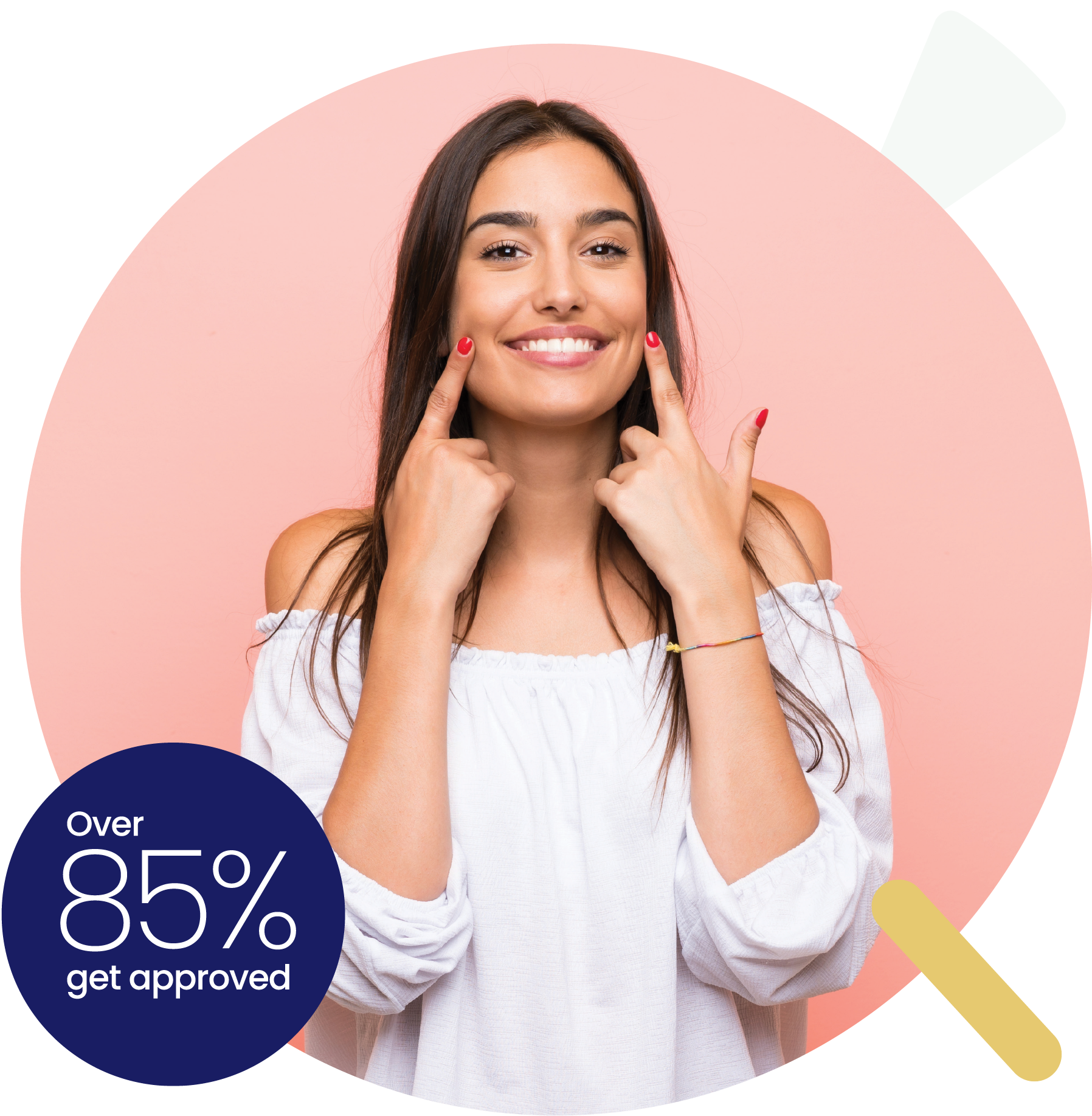 Our staff at Effinham Smiles can transform your smile with procedures like veneers, teeth whitening, and dental implants.
Teeth Whitening
Here at Effingham Smiles Family Dentistry, we are happy to offer teeth whitening services to the Effingham area. A bright, white smile gives the impression of health, beauty, and youth to those around you. It is the easiest way to improve your appearance; the simple treatments can be done in office or in the comfort of your own home.
Dental Crowns
Modern porcelain crowns are beautiful, life-like, blend in with other teeth, and are nearly indestructible. Dental crowns are designed to strengthen and restore damaged and decayed teeth. Crowns are one of the most commonly used tooth restorations because they are affordable, easy to install, and covered by many dental insurance plans.
Veneers
Porcelain dental veneers offer patients an opportunity to enjoy their ideal smile. Porcelain veneers are custom fabricated to match each patient's aesthetic preferences. They are bonded in place with strong dental cement for a long-lasting smile makeover.
Porcelain veneers are popular cosmetic treatments that give patients a more attractive smile. This procedure is suitable for improving a single tooth or for a total smile makeover. Veneers have long been popular among movie stars and beauty pageant contestants. Today, they are available and affordable for patients from all walks of life who want to take their smile from dull to dazzling.
Bridges
Dental bridges replace missing teeth and teeth that are too badly damaged for crowns or fillings. They help hold remaining teeth in proper alignment and keep natural teeth from bearing too much stress from biting and chewing. This is one of the most common dental procedures for filling a gap in a patient's smile.
Bonding
Tooth-colored resin is a popular option for same-day correction of teeth that are chipped or misshapen. Dental composite can also be used for filling small cavities in front teeth. It can be shaped and polished to match the surrounding teeth.
Dentures
Replacing missing or damaged teeth with a full mouth denture will give you confidence in your smile, speaking, and eating. Dentures are available in upper, lower, or in the form of a partial. They are removeable replacements for your natural teeth.
Invisalign®
Invisalign® treatment is the clear alternative to metal braces for kids, teens, and adults.  It is a system of clear plastic trays used as orthodontic devices – essentially acting as clear braces – that fit precisely over your teeth and move them gradually. Invisalign® treatment straightens teeth more predictably and comfortably, is faster than braces, and unlike online alternatives, gives you access to in-person consultation with a real doctor. 
Use of Innovative Technology
All procedures are furnished with state of the art equipment and maintained at the highest standards.
High Treatment Success Rates
Our treatments are performed by skilled dentists based on today's standards of care, which promotes the best treatment outcomes.
Years of Dental Experience
With many years of dental experience, we are experts in all facets of dentistry. You will receive the best care available.
Comprehensive care, one convenient location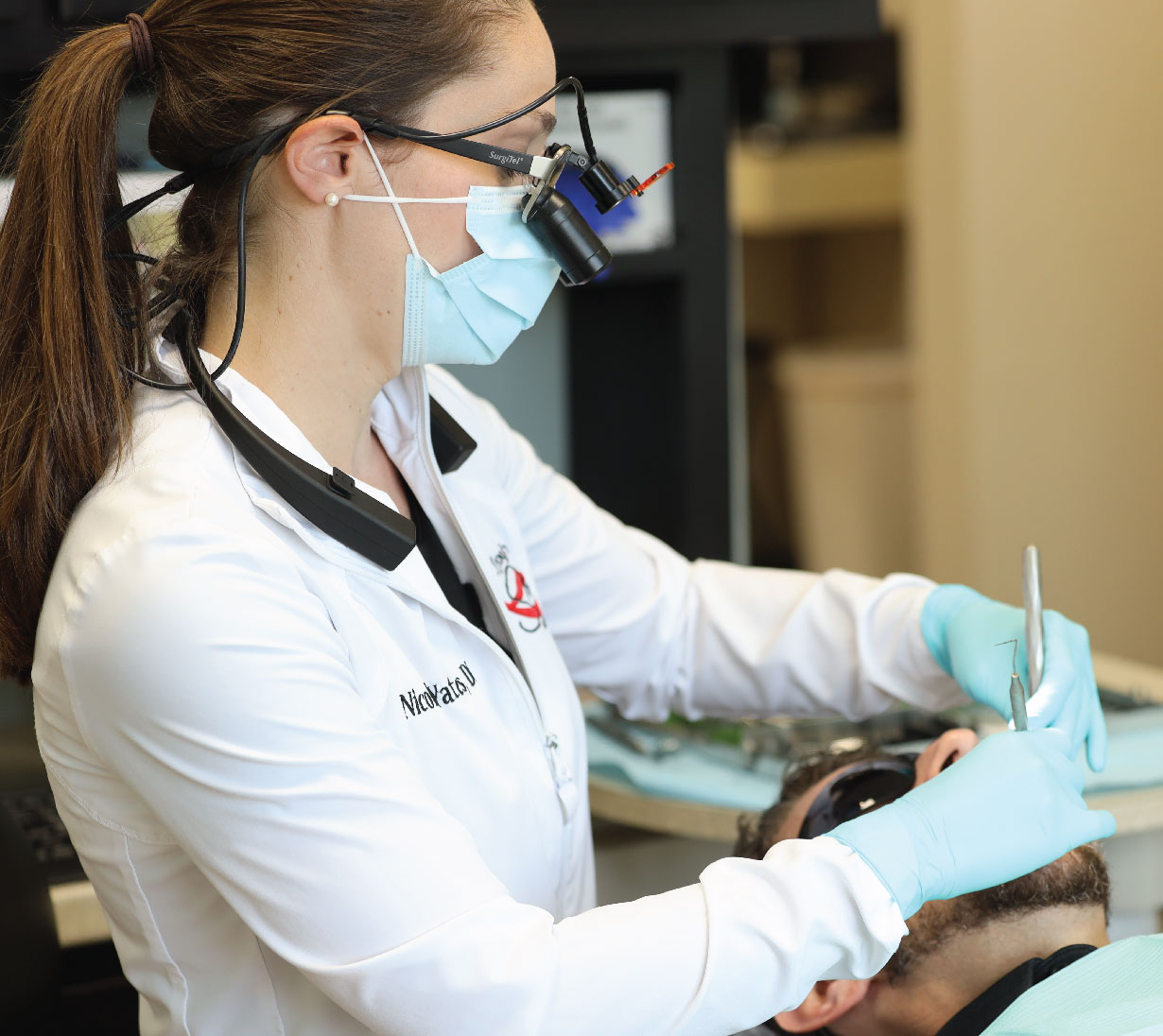 Whether you need a routine cleaning, crown, or filling, our staff will meet your general dentistry needs with quality, comfort-centric service.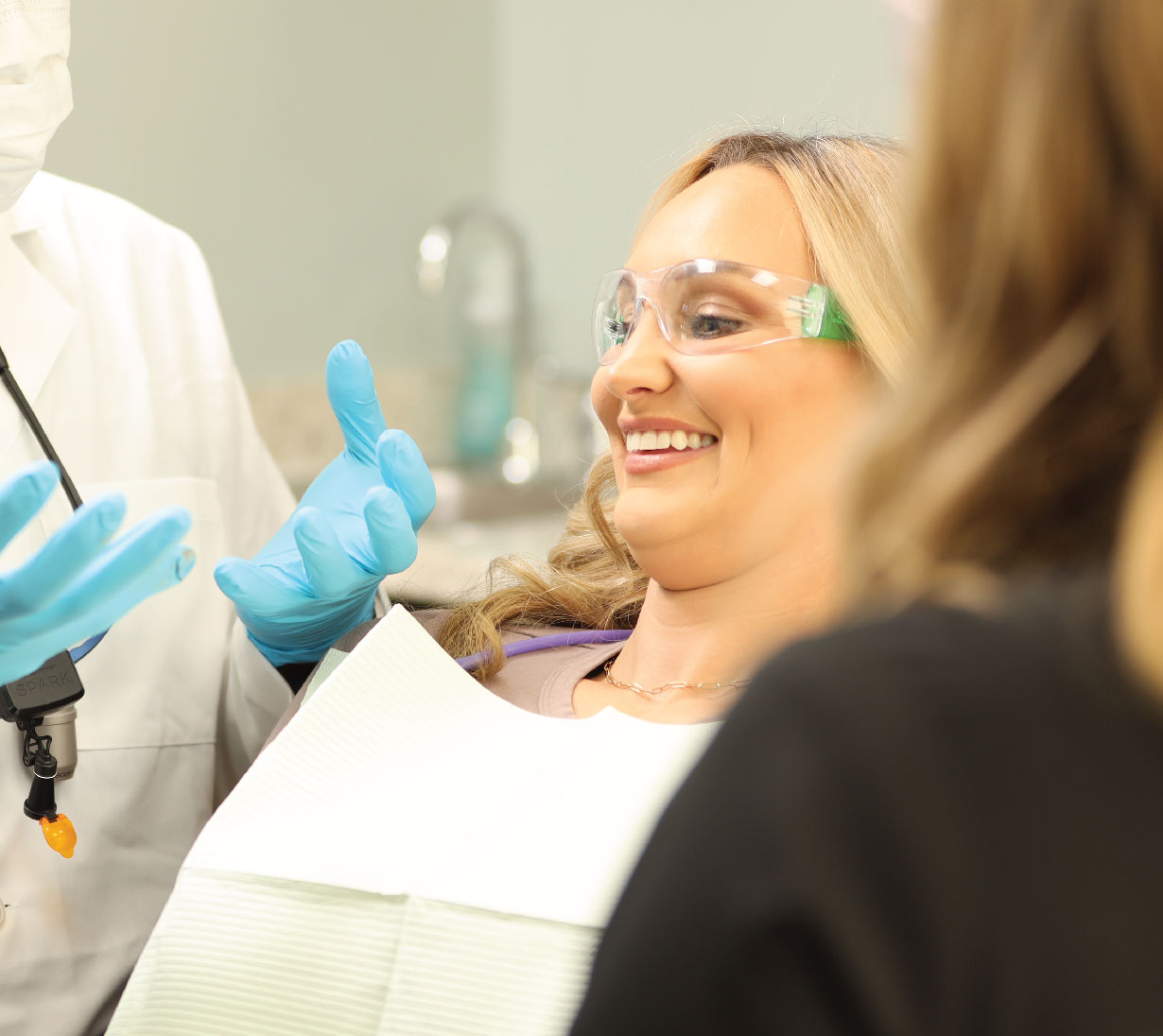 Our staff at Effinham Smiles can transform your smile with procedures like veneers, teeth whitening, and dental implants.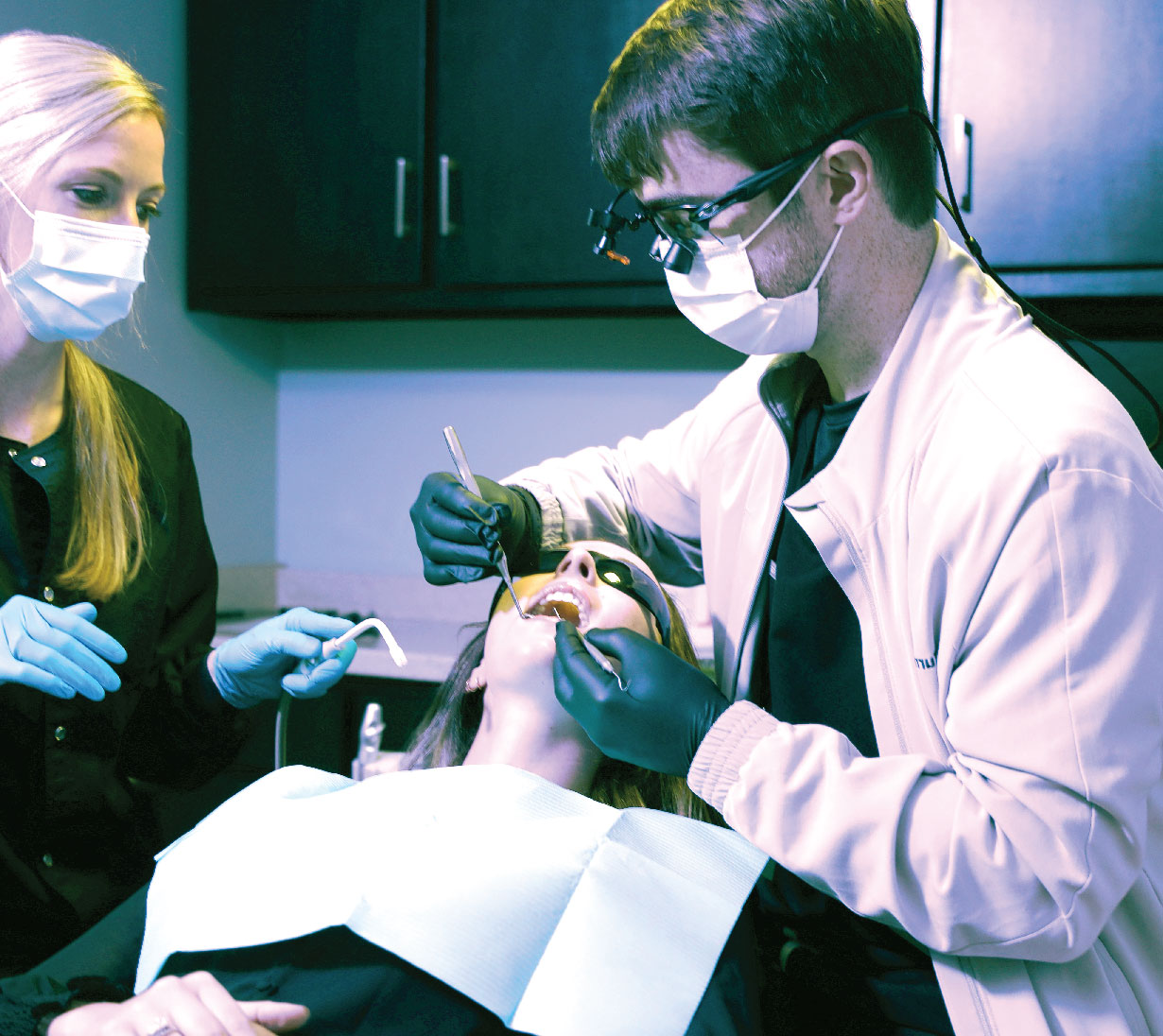 Effingham Smiles provides comprehensive dental surgery treatments to restore missing or damaged teeth all in one convenient location.
Dental Care in Rincon Georgia
WHY CHOOSE EFFINGHAM SMILES FAMILY DENTISTRY
Our doctors and staff are dedicated to providing you with a pleasant visit and results that you're proud to show off. Our administrative staff is ready to help you with questions about scheduling, financial policy and insurance, to make that part of the process as simple as possible.